Golf & Executive Coaching: The Perfect Match
Great executive coaching requires effectively addressing a combination of leadership development, management skills, critical analysis, decision-making, problem solving and people skills. At K.L. Alston Enterprises, we address these areas and more through an innovative and effective approach that frames executive coaching sessions within the game of golf. Utilizing golf as a coaching tool enables us to provide one-on-one and small group coaching to high-level executives and their management teams who desire an intensive, focused and outcomes-based solution to issues that they face within their organizations.
The game of golf itself is a natural fit for development and exploration of leadership, management and executive skills. One round of golf allows us to explore and address a multitude of areas at once, thus maximizing time and effort--which is very important for busy executives and management teams.
At K.L. Alston Enterprises, our Golf & Executive Coaching programs enable participants to:
Receive laser-focused, intensive coaching sessions that address multiple areas in a short period of time;

Gain uninterrupted time to listen and learn, thus increasing retention and application;
Increase peak performance and personal development;
Identify the future leaders in your company; golf by nature is a character indicator
Our executive coaching programs have delivered successful results for executives, high-level management and leaders in a variety of industries to take them to the next level in their performance and development. Our proven techniques enable us to develop strategic approaches, systems and analyses to build dynamic and strategic people, teams, and companies.
If you are ready to take your leadership to the next level we invite you to contact us to schedule a consultation that will provide additional information, and enable you to ask any questions you may have.
Powered by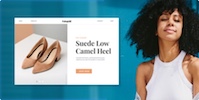 Create your own unique website with customizable templates.